Make Straight the Way
After Paul Cotterell's first book "The Railways of Palestine and Israel" was published in 1984, Paul continued to amass a collection of photographs of Middle East and especially Israel railway topics, many of which he himself took. He planned to bring the collection out in a book and this was nearing completion at the time of his sudden death in May 2007. Chen Melling, who had worked with Paul on the book, completed the work, translated it into Hebrew and saw it published under the auspices of Israel Railways.
The book was launched in Dec 2008 at a very impressive ceremony in the Modi'in Central railway station. The result is a remarkable work. Each photograph has an extended caption explaining the historical background and together they tell the story of the development of railways in Palestine and later Israel. The printing is of very high quality and many of the photographs are in colour.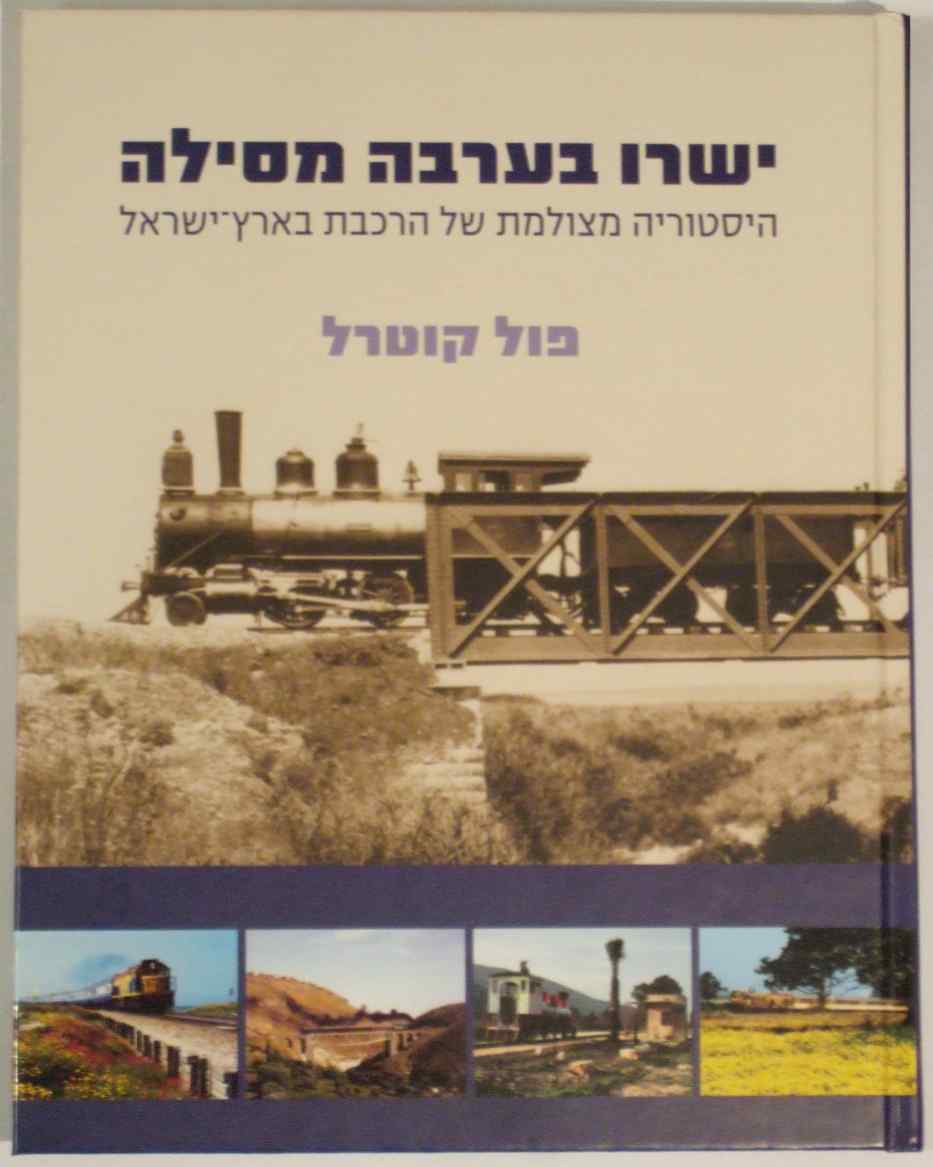 Details: Publisher :Israel Railways www.rail.co.il
ISBN: 978-965-91328-0-5
Printed by Keter Press, Jerusalem
Price and ordering details: Not known yet (To be added)
Editions in English and other languages are planned.